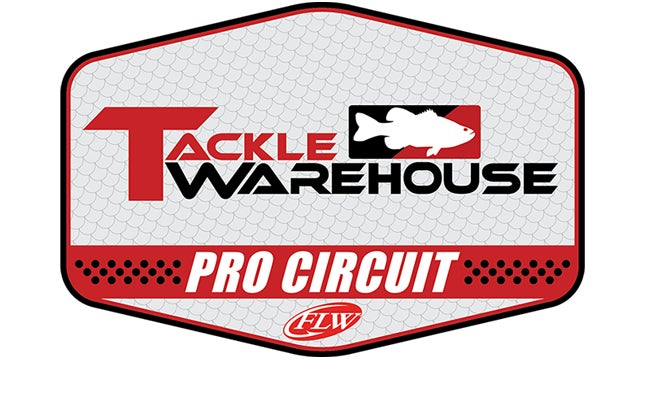 Tackle Warehouse Signs as Official Tackle Retailer of FLW, Becomes Title Sponsor of Pro Circuit
FOR IMMEDIATE RELEASE: BENTON, Ky. (Jan. 21, 2020) – FLW (Fishing League Worldwide), the world's largest tournament-fishing organization, announced today that it has reached a sponsorship agreement with Tackle Warehouse, the sport's leading online retailer that offers the guaranteed lowest prices on bass fishing tackle from every top brand. Effective immediately, Tackle Warehouse becomes the official tackle retailer of FLW and assumes title sponsorship of the FLW Pro Circuit, professional bass fishing's premier five-fish-limit tournament series. Terms of the agreement were not disclosed.
Per terms of the agreement, Tackle Warehouse will also receive exposure across all FLW platforms, including more than 235 tournaments, on-site activation at events, FLW Live on-the-water and weigh-in streams, FLWFishing.com, original social media content, Bass Fishing magazine and the Emmy-nominated "FLW" television show, which will air 312 hours of programming in 2020 on the Outdoor Channel and the Sportsman Channel.
"FLW is proud to showcase sponsors like Tackle Warehouse that help build the sport of competitive bass-fishing and demonstrate support for their customers' passion for fishing and the outdoors," said FLW Executive Vice President and General Manager Kathy Fennel. "We look forward to a long and rewarding partnership with Tackle Warehouse that benefits our anglers and fans across the FLW and Major League Fishing organizations."
In addition to its title sponsorship of the Pro Circuit, Tackle Warehouse will also assume title sponsorship of the FLW College Fishing School of the Year Awards, which are presented to the top overall school of the season as well as the top school from each of the circuit's five conferences. They will be the presenting sponsor of the FLW High School Fishing Camp, the ultimate summer camp for serious high school anglers, their parents, boat captains and coaches, scheduled for July 2020."
"Both FLW and Tackle Warehouse have long made it their missions to serve tournament anglers. From collegiate anglers to touring professionals, FLW has offered unique opportunities for anglers to compete and excel," said Tackle Warehouse Chief Operating Officer Rich Zeilenga. "Tackle Warehouse is excited to support the FLW organization and serve FLW anglers. As tournament bass fishing fans and anglers, we at Tackle Warehouse are excited to follow all the action on the 2020 Tackle Warehouse Pro Circuit."
Tackle Warehouse will be featured across seven regular-season Pro Circuit tournaments around the country with competition kicking off at Sam Rayburn Reservoir, Jan. 23-26, in Brookeland, Texas, and culminating with the FLW TITLE championship on the St. Lawrence River, Aug. 8-13, in Massena, New York. The top award at each regular-season tournament is up to $135,000, with $200,000 going to the FLW TITLE champion.
About FLW
FLW is the world's largest tournament-fishing organization, providing anglers of all skill levels the opportunity to compete for millions in prize money across five tournament circuits. Headquartered in Benton, Kentucky, FLW and its partners conduct more than 290 bass-fishing tournaments annually around the world, including the United States, Canada, China, Italy, South Korea, Mexico, Namibia, Portugal, South Africa, Spain, and Zimbabwe.
FLW tournament fishing can be seen on the Emmy-nominated "FLW" television show while Bass Fishing magazine delivers cutting-edge tips from top pros. Acquired by Major League Fishing in late 2019, FLW is expanding its programming in 2020 to the Outdoor Channel and the Sportsman Channel as well as on-demand at MyOutdoorTV (MOTV).
For more information visit FLWFishing.com and follow FLW at Facebook, Twitter, Instagram and YouTube.
About Tackle Warehouse
Tackle Warehouse is the premier online shop for all angling needs. They provide the industry's best gear, customer service, in-depth knowledge of products, tips and techniques from pros as well as fast, efficient shipping. For more information visit TackleWarehouse.com and follow them on social media at Facebook, Twitter, YouTube and Instagram.