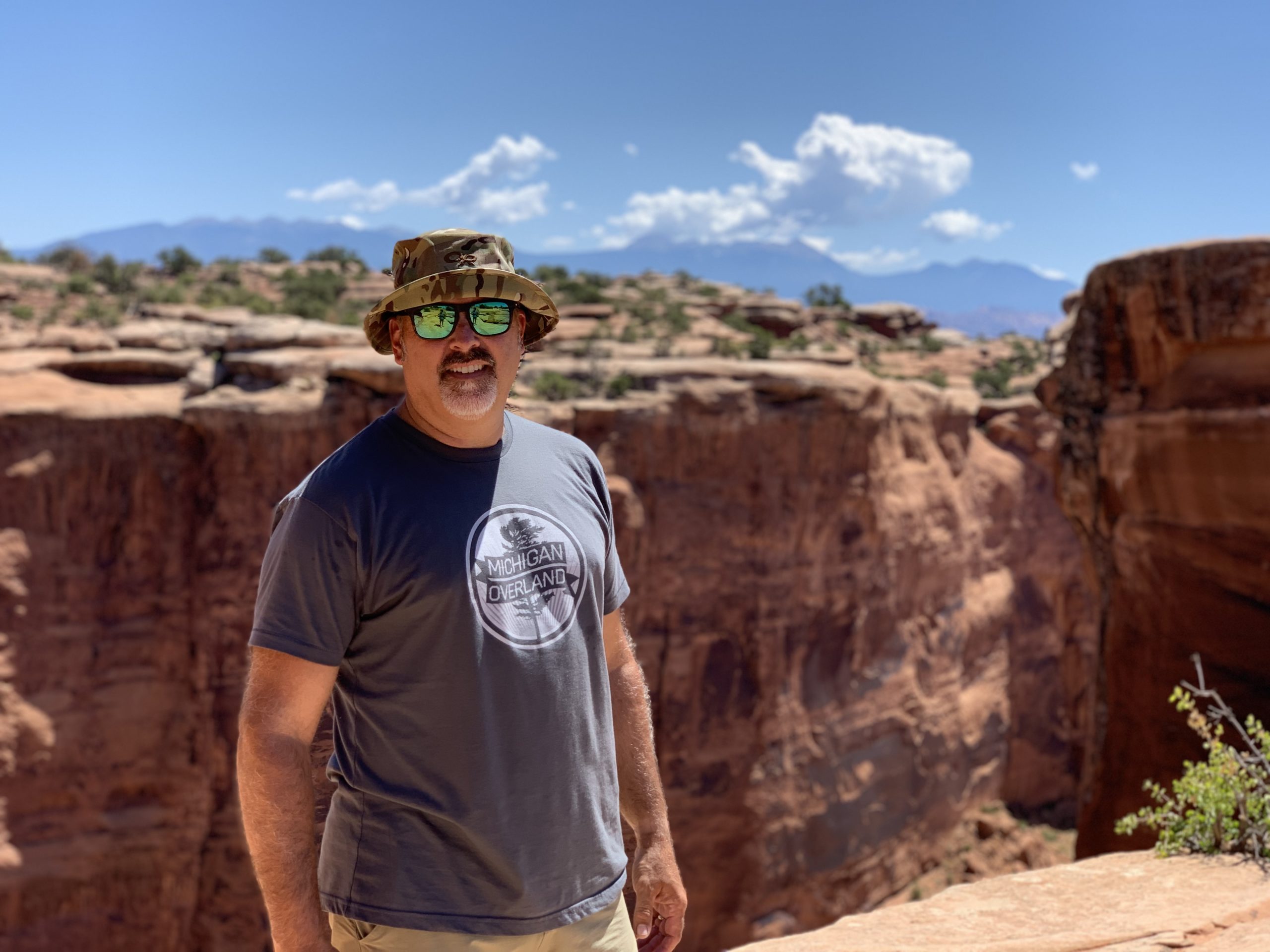 They said it would be a dry heat. They said 106F in the desert is't really all that hot. You'll get used to it they said. Mostly, they were correct. But I can attest to the suns additional strain on the eyes in the blazing hot desert. My eyes are already pretty sensitive to light so sunglasses are always planted on my face when outdoors. Even in overcast conditions. The amount of direct and indirect sunlight scattered about the southwest desert is astounding. Good thing I have a new pair of shades from Costa Sunglasses. From mountain biking, driving, rock climbing and SUP boarding, the prescription SPEARO did it all.
The Frame
The SPEARO frame is named after spearfishers, the silent hunters of the sea. Constructed from Costas proprietary lightweight bio-resin frames these shades are comfortable all day. And I stand behind that after wearing them for 16 days straight on my last Overland trip. Another nice feature of the SPEARO is the inclusion of nonslip and keeper-ready temple tips. With the 106F temps in Moab, you can imagine how sweaty ones face can get. Never did I find the SPEARO slipping off my nose. Between the temples and notepads, these shades stayed put at all times. For those on the water activities, the user can clip on a leash incase you end up in the drink.
The Lenses
Of the four colors available from Costa, the frames I tested were Matte Reef in color. A mix of blue, green and brown making for a truly aquatic mosaic. The colors are subtle yet fun. When deciding on the lens material, I opted for the lighter polarized polycarbonate lens. Mainly because I knew these would be a "daily driver" type of sunglass. Logging many hours resting on my nose, I knew this was thew right choice. To keep the green theme of the frames, Costas iconic green lens tint only made sense.
Custom Rx
Saving the best for last, Costa now offers in-house Rx service for people like me who now have a prescription for glasses. As frustrating as it is transitioning from a life of seeing the world in 20/20, the fact is, my eyesight is aging. Long periods behind the wheel tire my eyes at distance. Having a good pair of sunglasses with the correct prescription brings the road signs back into focus causing less fatigue over time.
Adding prescription lenses can become expensive but the trade off is worth it. Tired eyes while behind the wheel is a real danger. I found that I remain much sharper and avoid headaches from squinting. Talk to your optical insurance provider as the lenses may be covered in your policy. Click here to find your local Costa provider.
Stay tuned to The Gear Bunker and be a part of this all veteran-owned website. And be sure to subscribe to our Facebook, Instagram and YouTube channels. Sign up to be notified on YouTube ensuring you'll know immediately when new content is uploaded.
Visit our Amazon Storefront for more related items: www.amazon.com/shop/thegearbunker
Use Promo Code "15GearBunker2020" for 15% off at Sog Knives
Use Promo Code "thegearbunker" for 10% off at Joolca