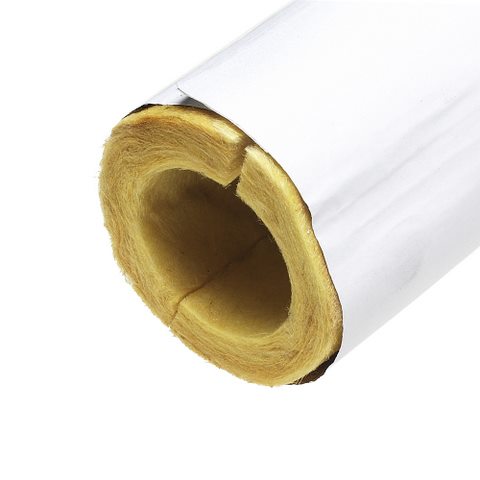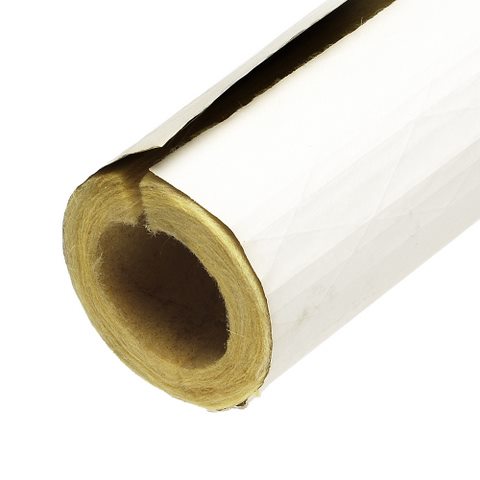 A commercial grade high temperature self sealing fiberglass tube 1/2″ thick and 3 feet long with reinforced foil & paper wrap. Used for pipes immediately exiting furnace and water heaters, where foam pipe insulation might not be appropriate.
PRODUCT
SKU
UPC
SPECS
COLOR
Pre-Slit Tubular Fiberglass Pipe Cover with Self-Sealing Jackets
F10XAD
077578030708
1/2″ X 1/2″ X 3′ Pipes
white
F11XAD
077578030715
1/2″ X 3/4″ X 3′ Pipes
white
F12XAD
077578030777
1/2″ X 1″ X 3′ Pipes
white
F13XAD
077578030739
1/2″ x 1-1/4″ x 3′ Pipes
white
F14XAD
077578030746
1/2″ x 1-1/2″ x 3′ Pipes
white
F15XAD
077578018379
1/2″ x 2″ x 3′ Pipes
white
F16XAD
077578018447
1/2″ x 2-1/2″ x 3′ Pipes
white
F17XAD
077578018454
1/2″ x 3″ x 3′ Pipes
white
F18XAD
077578018461
1/2″ x 4″ x 3′ Pipes
white
Videos
Everything you need to become a DIY Expert
Q: Can The Fiberglass self-sealing pipe covering be used on gas boilers with galvinized pipes?
Yes, The Fiberglass Self-Sealing Pipe Covering can be used for galvinized pipes. The Fiberglass pipe insulation is designed for high temperature situations.
Q: How do I install the Frost King Socket and Outlet Sealers?
Did you know? The Department of Energy recommends that your home's outlets and sockets be included in any home energy assessment? Frost King Socket And Outlet Sealers are invisible, easy to install and a quick way to save money on your home heating and cooling bills. Socket and Outlet Sealers are easy to install, The Handy Guys can show you how.
Q: Which Faucet Covers should I use to protect my outside faucets from freezing over?
The Foam cover is your best bet when it comes to keeping faucets from freezing during the winter months. But, if you need something more durable, something to protect against knocks or any animals in the area, you can go with the Hard Plastic Faucet cover.
Q: How do I Install Pipe Insulation…
Frost King Pipe Insulation is simple and easy to install. Here the Handy Guys show how a few Tees, some elbows and and some pre-slit Polyethylene Foam Pipe Insulation can save a lot of money.
Q: How do I install pipe and duct insulation? What side goes where?
The fiberglass goes against the pipe. For foam and foam and foil insulation, the foam goes against the pipe with the silver liner creating an envelope to keep heat in and cold out.
Self-Sealing Tees and Elbows
No more tricky cutting needed
Learn More
Tubular Foam Pipe Insulation
They come in sizes to fit all sizes of pipes.
Learn More
Rubber Tubular Pipe Insulation
Rubber Tubular Pipe Insulation is designed to be slipped onto water pipes before final installation.
Learn More
Fiberglass Utility Rolls
Frost King Fiberglass Utility Roll is useful to have on hand whenever you need effective insulation or cushioning. It can be used on water heaters, heating and air-conditioning ducts, car hoods, and trunks.
Learn More