WOOD BAIT COUNTRY – "Sling Some Wood!"
Black Label Balsa – Bacon – Balsa Crankbait – Hot Salsa Color
$17.99
2 in stock
This is a new in the box Black Label Balsa – Bacon – Custom Balsa Crankbait. This crankbait is in the Hot Salsa color and weighs 5/16 oz. and is 2″ long. This crankbait will dive 3 to 5 feet deep.
The Black Label Balsa – Bacon – Crankbait is hand crafted and painted by MLF Pro Tour Angler and Bassmaster Classic Champion Cliff Pace. The Bacon has a circuit board thumbnail bill with the line tie coming through the bill. The Bacon is a great bait for fishing all types of shallow cover from grass to rocks and wood. It is an excellent choice when you want a small profile body without an overly strong vibration making it perfect for clearer water and highly pressured fish. The Black Label Balsa Bacon has a very natural swimming action and is everything you could want in a small flat sided Balsa Crankbait. Weighing in at 5/16 oz. , it is easy to cast and has a semi tight fast action. Like all Black Label Balsa Crankbaits, the Bacon is a premium Balsa Crankbait because from the initial carving to the final clear coat, the hand-sealed, hand-painted, hand-cleared, the Black Label Balsa Bacon Crankbait is built with a 45-step process that ensures the highest level of quality and performance. The Black Label Balsa Bacon crankbait is equipped with two Mustad Ultra Point 2x Strong Trebles.
All Black Label Balsa baits are made by hand out of premium balsa wood by Bassmaster Classic Champion Cliff Pace. Since this bait is custom built and painted by hand there could be minor flaws in the paint and differences between one bait and another of the same type and color, So please understand that this bait was built and painted by hand, one at a time. So there could be slight color variations from the bait pictured and the bait you receive.
WHAT OUR HAPPY CLIENTS HAVE TO SAY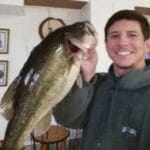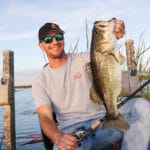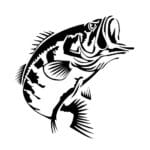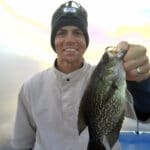 * FREE Shipping and Flat Rate Shipping apply to domestic US delivery addresses only. Please review our Shipping Policies