So did you catch a fish and you want to identify what it is? Here are a few ways to tell the difference between crappie and brim.
Both are in the sunfish family
brim/bluegill have a blue/black dot by the gill and crappie don't
white crappie have verticle bars pattern on their sides
a sunfishes dorsal fin rides further forward than a crappie (almost all the way even with the gills)
Crappie have a larger mouth and can grow larger
Bluegill are more rounded in shape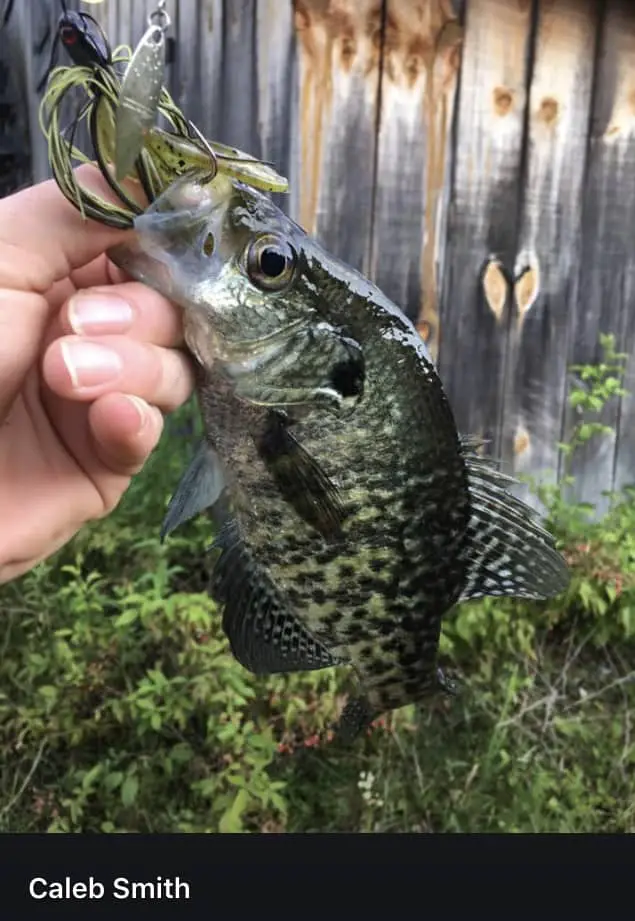 Both fish are part of the sunfish family and they are freshwater fish. The sunfish family has many interchangeable terms for species all over the country. Each member that is in the sunfish family has their own subspecies. A good example is the crappie. There is the black crappie and the white crappie along with a few other species of crappie. Sunfish have many unique names depending on the part of the United States that you are fishing in.
If you would like to find a way to make some money by fishing and writing about it or making videos about it like I am doing here, check out the guys that can teach you how to do it here.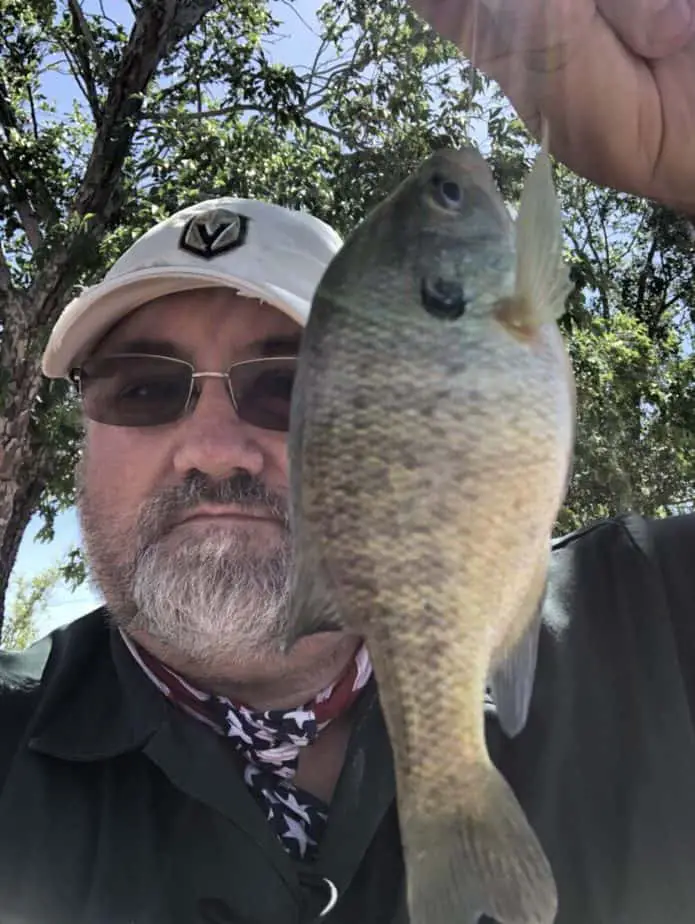 Brim fish are sometimes referred to as american bream, sunny, bluegill, or copper nose and are native to North America. Commonly found east of the Rockies in lakes, rivers, ponds, and streams. They normally hide inside and around old tree stumps and other structures. Brim are usually caught with crickets, grasshoppers, small frogs, worms, and many other baits and lures. They love vibrantly colored lures, mostly at dusk and dawn. Bluegill (brim) are occasionally used as bait for larger game fish, such as largemouth bass.
Here's some of the best brim fish and sunfish baits known to man!
Today we are going to go in a different direction as far as catching the bluegill. I want to focus on kids fishing for brim. It is always exciting and memorable to take your son or daughter out fishing for the first time. The surprise and excitement on their face when they catch their first bluegill is priceless! So, we are going to provide you with some simple tips and tricks on making fishing fun and easy for your youngster.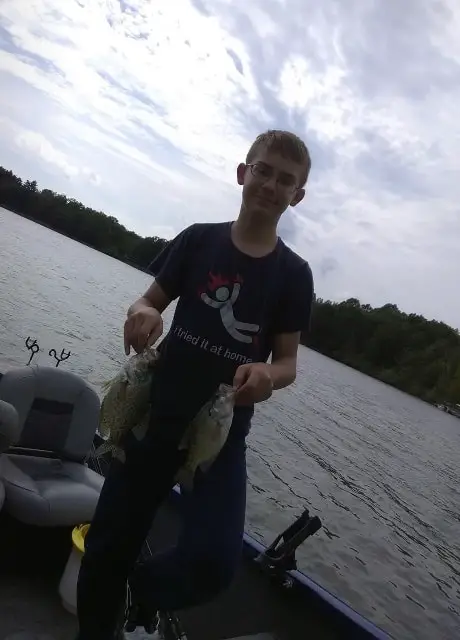 The most important tip keeps it simple for the kids. Keep the line light, weight, hooks and floats should also be small. Try using a cane pole, as there is no reel and it is much easier to teach first timers with. Spin-casting gear is an easy and simple rod & reel for kids, as well. Use 4-8-pound test line, it is perfect for catching brim. Another tip for kids; bobbers. Bobbers suspend your bait and alert you when you have a bite. "Slip" bobbers work the best for children. These bobbers help the kids cast easier. Sinkers will help to get the line down to the fish. You want the bobber to barely float on the water. So, add one bb-sized shot sinker and see where the bobber is. If you need to add another one, you can.
Tip #5 for beginners catching bluegill; small hooks. It is recommended to use a size 6-10 hook. Size 6 is bigger than size 10. The smaller hook allows the fish to swallow the bait. If you use a bigger hook, the fish are going to just nibble at the bait until it is gone, and the kids will not realize that they have a fish. You do not need to use a whole worm. Keep the bait about the same size as your hook. Crickets, wax worms, or red worms are recommended for catching brim.
The final tip for beginners is to fish local. Go to a local river, lake, or pond. Some place that doesn't take long to get to, but that also has a good stock of bluegill. You also want to make sure you go early in the morning or later in the afternoon. If you go during the middle of the day, find a very shady spot. They like the cooler water, so the docks are a perfect spot if there are trees around. If the fishing is poor you could always go hunting too!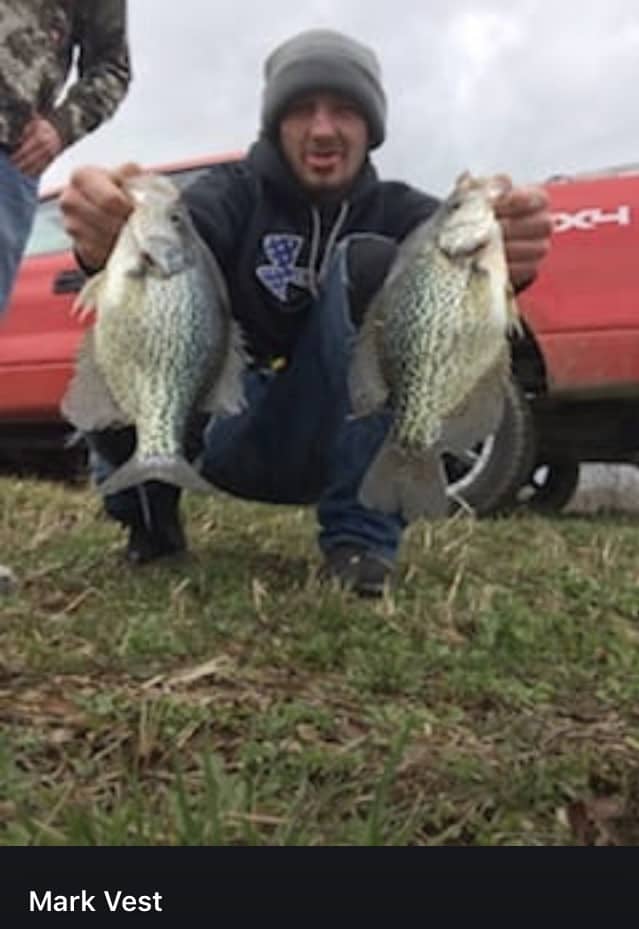 Brim fishing is not just for the younger kids. If you have never been fishing before, as a teenager or an adult, bluegill fishing will still be fun and exciting. They have more fight to them than people give them credit for. The only difference is basically the pole that is used. Otherwise, you will follow or use some (or all) of the tips above. As a teenager or adult, you can use a pole with a reel on it. With younger kids, it is too hard to teach them to cast with a reel, that is why they recommend a can pole.
If you are in east Texas or western Louisiana, then your youngsters can participate in the largest "children's only" fishing event. This is a free event for children aged three to fifteen years old and has been going on for four-decades. They award trophies for 3 age groups and all participants will receive a rod & a reel. There are usually 500+ kids each year. Not only does each child receive the rod & reel, there is also free grab-bags, hot dogs, and cold drinks. Children must pre-register and fishing starts at 6 in the morning on May 11th.
I have taken my two boys bluegill fishing and they have a blast. We go to a dock on the lake, that has trees on one side, so that there is shade during the day. There are also small mouth bass in the area and my 8-year-old has hooked a couple of those. My boys have poles with reels on them and they do a good job of casting on their own. With the bluegill, we use a small hook and half of a worm. They go over to the spot where they want to drop their hook and they just push the button and let the line fall. Sometimes they get tricked, and the brim will nibble at their worm until it is gone. Once they lower their bait down to the bottom, we reel it up just one turn, and then they just jig it slowly. No matter how many times they catch a bluegill their eyes light up with excitement and it is the best feeling to see them happy and having fun.
It doesn't matter what age your kids are, when they catch a brim/bluegill for the first time, there is going to be excitement in their eyes and huge smiles on their faces. The fish give just enough of a fight to create that excitement and the kids can not wait to do it again. So, grab your cane pole, your adult fishing pole, some worms, lunch, and your camera. Take your kiddos and go make some long-lasting memories with your family.
Grab more tips and be informed about new posts in my monthly letter. Enter Below.
[wpforms id="408″ title="false" description="false"]